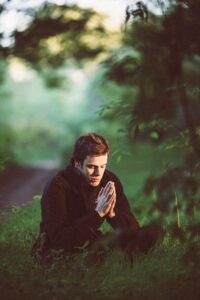 Sections:
-INTRODUCTION
-PROPHETIC FALLIBILITY
-SCIENCE VS REVELATION
-GOVERNMENT PRESSURE
-UNHEALTHY SAINTS
-THE CHURCH IS A LEGALLY BOUND CORPORATION
-TO EACH THEIR OWN, STAND FOR PRINCIPLE, WHAT VS WHY
-TRUTH VS GOVERNMENT: PLURAL MARRIAGE EXAMPLE
-ABRAHAM
-NAAMAN
-LOOK TO JOSEPH SMITH FOR THE LAW OF THIS DISPENSATION
-VACCINE ISN'T MARK OF BEAST
-NATURE OF THE PROPHECIED TEST: FAITH CRISIS, NOT VACCINE SUBMISSION
-1 KINGS 13: FOLLOW GOD 1ST, PROPHETS 2ND
-CHURCH CALL TO VACCINATE IS BASED ON THE IDEA OF GOOD CITIZENSHIP:
-BE WISE ABOUT PLAYING WITH FIRE & GOD: EXAMPLE OF BRETHREN WHO PLAYED WITH SNAKES IN JOSEPH'S DAY HOPING FOR THE PROMISED PROTECTION
-MEDICAL TYRANNY & IGNORANCE
-CAN WE TRUST THE VACCINES & FALLEN HEALTH ADVICE OF OUR TIME?
-LIVE THE WORD OF WISDOM: THE HIGHER LAW: EXAMPLE OF NELSON'S CALL FOR PILLS VS WHOLE FOODS, ETC.
-IF THERE'S A PLAGUE, WHAT DO SCRIPTURES TELL US TO DO? WORD OF WISDOM, NOT BIG PHARMA
-SERPENT ON THE STAFF LABELED VACCINE: BLASPHEMY!
-STAND FOR AGENCY: DON'T PERSECUTE NON-VAXERS
-PROPHET WONT LEAD CHURCH ASTRAY DOCTRINALLY: EXAMPLES
-FOLLOW LONG TIME REPEATED COUNCIL: EXAMPLES IN HEALTH, DOCTRINE, ETC.
-TO BE EXALTED FOLLOW CONSCIENCE, NOT BLINDLY FOLLLOWING ANY PERSON
-CLOSING THOUGHTS: FOCUS ON RIGHTEOUS LIVING, DON'T FEEL A NEED TO LIVE IN THE BAND WAGON
-ADDITIONAL STUDY: HANNAH STODDARD / JOSEPH SMITH FOUNDATION ARTICLE ON FORGOTTEN PRINCIPLES OF SUSTAINING LEADERS
INTRODUCTION:
I initially jotted some thoughts on the vaccine issue as it relates to religion particularly in light of the 1st Presidency of the Church advising vaccination in 2021 in response to the Corona virus COVID-19. Later, more questions came up on the issue, and I wrote a letter responding to more detailed claims, and I've combined my initial writings with the letter to my friend for a more complete answer.
The following are my thoughts in reply which affirm that it is our religious duty to follow conscience, which for many, means not taking the vaccine. I also address the nature of the 1st Presidency statement which I believe is more well intended advice than a commandment from the Lord.
I certainly don't have all the answers but here are a few of my thoughts. If I am to bold here, please forgive.
So here we go:
It's interesting how when a prophet says get a vaccine everybody yells follow the prophet but when the prophet says in scripture to live the positive aspects of the word of wisdom nobody's interested.
It's not blind obedience that we seek.
Prophets can speak as prophets and as themselves.
Previously the prophet has said specifically that he thinks vaccines the right thing but it's up to each person to decide, aka, this isn't a matter of "follow the prophet" but a matter of a doctor urging his circle of influence to do what his medical training told him is best for health.
PROPHET FALLIBILITY:
A recent example of prophet folly is meet the Mormon campaign. Nelson said after it that it's an inadvertent victory for Satan when we call ourselves Mormons!!! That aligns with scripture which tells the name we are to use. This should teach us to be wise and not prophet worship by saying people are cut off spiritually if they don't act on every opinion a prophet gives.
Did Thomas Monson's incorrect use of the title Mormon sink the church? No. Will president Nelson's incorrect push of vaccines sink the church? No.  Are prophets and the directions which they and their counselors officially give infallible? No.
SCIENCE VS REVELATION:
IF ONLY conventional medicine had all the answers and cured disease instead of treating symptoms and helping to enable corrupt pharmaceutical companies that have been previously sued for billions for their crimes and bad practices. What happened to emphasizing personal revelation, teaching correct principles, and letting members govern themselves on these matters? Is the following scripture (with two variants in the Book of Mormon) still valid?
"Thus saith the Lord; Cursed be the man that trusteth in man, and maketh flesh his arm, and whose heart departeth from the Lord." — Jeremiah 17:5
The politicization of science is NOT science, and it ruins actual science. We need only look at how Governor Cuomo killed the elderly in New York to see this.
On one hand, current science says that the vaccinated are actually responsible for infecting others with the virus and causing a spike in the summertime through this. On the other hand, politicized science says that everyone, including pregnant mothers and children, should be included in mandates to get these rushed, experimental vaccines. Who is right?
So when choosing to follow the Lord or the arm of flesh, we don't even have a clear voice on the arm of flesh side to follow. So forget that side for a moment and focus on the Lord's side.
Our Prophet has now called for church members to be vaccinated. Did this come as a revelation? If so, why didn't he state it as such? Why instead did he appeal to science on this? Is he speaking as a prophet when he says the following?
"We know that protection from the diseases they cause can only be achieved by immunizing a very high percentage of the population. Available vaccines have proven to be both safe and effective. We can win this war if everyone will follow the wise and thoughtful recommendations of medical experts and government leaders."
Where does this knowledge and proof come from? He's not citing the Lord here, but appealing to proof from science. The prophet Joseph Smith taught that "a prophet is a prophet only when he is acting as such." (i.e. getting and relaying an answer from the Lord.) So this does not seem to meet prophetic criteria.
However, now that the First Presidency has continued their appeal to us to "be good global citizens" and to get immunized, we are in a great position to appeal directly to the Lord for confirmation on this point.
May God inspire and direct our prophet in this so that he can say "thus saith the Lord", and give us the truth from that source to which we look to him for, the Lord.
Now I will wait and watch in faith for the Lord's hand to be revealed on this. This is the process that the Lord has given for us to follow, and we can expect to receive an answer.
So if our First Presidency is going to rely on medical opinions and appeals to science, I feel that it's absolutely appropriate for members to challenge them on this without any reservations. If they receive direct revelation from the Lord then this is another story, as the Lord is the ultimate source of all truth.
GOVERNMENT PRESSURE:
President Nelson said to get the holy spirit or we won't survive spiritually. The pressures in government's are so overwhelming right now pushing the vaccine that this statement could be more about keeping the church out of trouble than keeping the members from getting sick. In Nazi Germany the more corrupt the government became, the more it forced it's influence on the churches.
UNHEALTHY SAINTS:
Do we live the word of wisdom including the positive aspects?
No.
We are all fat, sluggish, and sick. Perhaps this is they think we need a vaccine, because we don't care about our health, and this is a last ditch effort to keep us alive.
May we be more inclined to carry out revealed scripture on how to be healthy than a statement of medical advice based on who knows what.
How's that run and not be weary working out for you? It's not. We are in a very sad state of affairs when it comes to health among the saints. Talking a shot isn't going to change that.
THE CHURCH IS A LEGALLY BOUND CORPORATION:
The church is a corporation; the corporation of the 1st presidency has to conform to laws; their preaching in conference is the gospel, but the structure entity rules of a US Corporation are bound by laws. The church has paid employees and must comply as an entity to law. The gospel will never force anyone to do anything, Satan is in charge of force.
TO EACH THEIR OWN, STAND FOR PRINCIPLE, WHAT VS WHY:
I think we must all listen to conscience. If you feel you're doing your very best I dont think you would be kept from any blessing either way.
If you're impressed to get it that's up to you. This said eventually there comes a point where right and wrong are on two opposite sides and we must pick the right option as the text of our souls. I don't see the vaccine issue as a deciding factor of righteousness particularly for those unaware of what they're doing if they're ignorant for a valid reason.
I do think we need to stand for principle even when it's not popular in the church. As popular as it is these days, blind obedience is not a doctrine of the kingdom. It's up to you to decide if this is an issue you want to stand against. If you feel it is wrong and yet do it just because someone said to, that would be an issue. I feel the vax is inherently wrong.
Have you ever read Enders Game? Ender is selected as someone they can rely on based on WHY he did what he did more so than what he did. In sure there are better examples of that principle elsewhere, but O.S. Card does a pretty good job of it. In the end both the why and the what matter, though this is a point to consider. If you refuse the vax based on not caring about counsel or health in general, bad for you. If you refuse it based on informed reason & proper spiritual precedence, good for you. If you take it based on following the crowd, bad for you. If you take it because all information available to you says it's the best path, good for you.
NON-COMPLIANCE WITH VACINATION NOT CONSIDERED APOSTASY:
At this point we can still have a temple recommend without being vaccinated. If that changes I will obviously reconsider, but I do not foresee that happening. I don't believe God would allow that.
Thankfully it's still up to us to chose on the vax issue, unvaccinated are still considered in good standing in the church.  If this is a test for the saints, I think it is a test to see who will follow conscience, and who will follow blindly. Granted, most are unaware of the dangers of vaccines in general, and particularly this one. They're also unaware of how minimal this sickness is to otherwise healthy people. Now is the time to see who has been living the spirit of the word of wisdom, and who has only been following the letter.
They do kick you out of the temple these days if you don't dawn a mask. I always give them a hard time about it but eventually comply so I can perform saving ordinances. I feel it a duty to raise a voice of reason against this madness wherever possible. The resistance is alive, it just doesn't get much coverage in the news.
TRUTH VS GOVERNMENT: PLURAL MARRIAGE EXAMPLE
Woodruff illustrated with ending plural marriage that when things become extremely tyrannical, we let go of some higher laws temporarily like a slave must let go of freedom for a season.
Like Woodruff said, if things get super crazy and we have no other option, it might be better to give in than to close everything. But we aren't there. Its our duty to resist tyranny within reason up till the last moment possible.
ABRAHAM:
Abraham being told by God to slay his son: notice this was God himself giving direct instruction to his prophet, it wasn't a prophet saying "medical and government authorities say we should slay our sons, I highly recommend it."
NAAMAN:
Naaman being healed by obeying a prophet: notice that prophet didn't say "most medical and government authorities suggest you wash in the river 7 times, I highly recommend that." No, it was something completely random so there could be no mistake that the healing was by the power of God, not the wisdom of man.
LOOK TO JOSEPH SMITH FOR THE LAW OF THIS DISPENSATION:
Also check out what the early brethren like Joseph Smith had to say about doctorcraft and turning to God for healing rather than to doctors.
You are familiar with the prophecies that in the latter days, there will be some major issues in the church. This is one of them.
D&C 101:5 about following all Gods servants words as from his mouth: that was about Joseph Smith. As President Hinckley has taught, Joseph was the great law giver and revelator of this dispensation, and we look to live what he received more so than look for more revelations.
THE PROPHECIED TEST: WILL WE OBEY GOD OR MAN?:
The big prophesied TEST is whether people will bow to big pharma? Give me a break! If any of this is a test, it's too see who WON'T. Who will be brave enough to stand against the tide? Now I don't usually take it this far, I don't condemn those who take it. But when I hear people say that getting this shot is the test of valient faith, they're asking for it. People should make these medical decisions privately, and not shove it down throats. I've spoken publicly on this subject on rare occasion, but typically I just keep my mouth shut when people guilt trip others in religious settings on this subject.
VACCINE ISN'T MARK OF BEAST:
BTW, I've never called the vaccine "the mark of the beast". This issue does have to do with discerning what is right and bring informed, but I think the medical establishment cover-up which has been going on for decades now is altogether too powerful, and many who are unaware of it will not be held fully accountable. The mark is yet based in the future.
(There is a trend today to say things are already fulfilled which in fact are not, such as the New Jerusalem, the 144,000, the plague, the literal gathering, The seventh seal being opened, the ten tribes returning by a miraculous bridge, the trumpets, the translated beings, Latter-Day Saints saving the Constitution, etc.)
NATURE OF THE PROPHECIED TEST: FAITH CRISIS, NOT VACCINE SUBMISSION
So what IS the prophesied TEST? It has to do with defending Joseph Smith and the Book of Mormon and other eternal Christian truths in a world which is increasingly rejecting them. Rejecting the evolution of species is a big part of that test which many are failing btw. It has to do with staying in the church even when we disagree with some policies and trends, and standing for the right all the time.
1 KINGS 13: FOLLOW GOD 1ST, PROPHETS 2ND
One old testament scripture story (1 Kings 13) demonstrates following conscience and being truly tested well. A prophet was told to not eat until a certain time/attainment. On the way, he met another prophet who who said an angel of the Lord told him to invite him to his house and feed him. The prophet who was told by God to fast reasoned that if this messenger from God revealed this to a prophet, it must be the right thing to do. Well he goes and eats at the other prophets house. During the meal, the prophet hosting the meal said he got a revelation from God that the other prophet was told by God to fast until a certain time/destination, and that because that prophet failed to OBEY THE DIRECT REVELATION OF GOD TO HIM, he would perish. He leaves and perishes. So. What is the test? What has God told you to do? Did the prophet who hosted the meal know he was part of the test? Surely he wouldn't have invited the other prophet to eat if he knew it would lead to his demise.
I won't flush this all out, but think about the implications of this scripture. It is incumbent upon to each of us to not follow blindly, but to seek and do the will of God. God may be testing us indeed. And none of this undermines the role of President Nelson.
Some misunderstand this and guilt trip anyone who questions the vax as being in a state of apostacy!
As Moses said, would to God that all were prophets. We aren't the voice for the whole church, but we are capable and expected to receive personal revelation applicable to ourselves and our family. Therefore, I don't tell you what to do but say you must find out your duty, even if it's different than mine.

CHURCH CALL TO VACCINATE IS BASED ON THE IDEA OF GOOD CITIZENSHIP:
The prophets words were based on leaders in government and science communities, he did not say they were revelation from the Lord. He did not refer to the Lord in his recommendation at all. So if our alternative government and health authorities say not to get it and we chose not to, we are still acting based on authoritative well thought out council, and are therefore still being good citizens, which is what the prophet is asking us to be.
President Nelson is doing what he sees best for the people. I sustain him as the prophet.
I see this as a non issue, is not about follow the prophet like people are making it out to be. Those who chose to not get a shot are just as loyal to God and his servants as those who do not.
No, "to vax or not to vax" is NOT the question for the Latter-Day Saints who follow a living prophet. This is not a religious issue. Nelson was just calling for people to be good citizens and help combat the issue in the best way he knew. We know a better way, and for us, being good citizens means doing something else. So follow the prophet here means "be a good citizen". You figure out the best way to do that.
BE WISE ABOUT PLAYING WITH FIRE & GOD: EXAMPLE OF BRETHREN WHO PLAYED WITH SNAKES IN JOSEPH'S DAY HOPING FOR THE PROMISED PROTECTION
I agree risking infertility is a major issue. Remember Joseph Smith had some elders who played with a poisonous serpent with bare feet because the new testament promised protection against poisonous serpents? Well they got bit and very sick. Joseph responded to the situation by saying they the promise is true, but we don't need to be foolish about it.
MEDICAL TYRANNY & IGNORANCE:
Remember Thomas Jefferson said when tyranny becomes law, resistance becomes duty.
President Nelson's advisors feed him the main stream news. His career in the medical establishment is part of that also (what would really heal America's hearts: surgery or nutrition?). It's not their fault, its just that truth in these matters is being squashed on a large scale. Most the people pushing the "follow the prophet by being vaccinated" narrative were already pro-vax establishment people. The few who aren't and are pushing it are confused on this issue.
The scope of this virus, the shutdowns for control, this is all the biggest government coverup since 9/11.
CAN WE TRUST THE VACCINES & FALLEN HEALTH ADVICE OF OUR TIME?
Who can honestly say they trust vaccines which remain ineffective so as to require masking up after taking them? Why encourage people who already had the sickness who now have natural immunity to get a shot? Why are vaccinated people getting the sickness? The train of logical issues goes on and on (see my website news feed for a glimpse of that), and most people just save face and go along with the establishment expert recommendations. When the SAD goes out the window, when the experts push real health, when they aren't in bed with big pharma, then I'll have more faith in their claims. Their advice has more to do with control and the forthcoming New World Order than sound health practices.
LIVE THE WORD OF WISDOM: THE HIGHER LAW: EXAMPLE OF NELSON'S CALL FOR PILLS VS WHOLE FOODS, ETC.
Look at this easy example: before the pandemic, President Nelson famously said to get your rest and vitamin pills. Those things certainly will improve the health of most Americans and people everywhere. But what if people were already getting their vitamins through natural foods which have more diverse and bioavailable vitamins and phytochemicals that the pills ever could?
You don't be punished for taking a higher road, living a higher law. Being left behind from the "call out" because you didn't get a shot? No way! In fact, like switching to the correct name of the church, it pleases God when you do live higher law. When it comes to health, the word of wisdom is the standard, not big pharma. That's the doctrine.
IF THERE'S A PLAGUE, WHAT DO SCRIPTURES TELL US TO DO? WORD OF WISDOM, NOT BIG PHARMA
Is the virus real? It does appear to affect some who have underlying sickness already. Is it the prophesied desolating sickness? Perhaps, but if so, hasn't the Lord already told us how to have the destroying angel pass by when that happens? Yes, it's in D&C 89, and it has nothing to do with vaccines. Are people dropping dead like flies all around us as seen in vision? No. It'll get much worse. One purpose this has served is to remind people to get healthy, and to get food storage so that when the real sickness comes, they're better prepared. Does God offer protection to the masses who ignore him and his long standing councils related to health and righteousness just because they came up with a supposed vaccine? Why are we looking to big pharma for deliverance? Time will expose these Gadianton's for what they really are.
Those who look to herd immunity and other nonsense for deliverance from plagues are missing the science and the religion mark. Many are also unaware of how past mass vaccinations did little good or even harm to the populations. Polio for example was already on its way out when they started hailing the vaccine as the savior.
SERPENT ON THE STAFF LABELED VACCINE: BLASPHEMY!
Some have even passed around a meme with the serpent on the staff of Moses, labeling it as the vaccine. This is blasphemy! That serpent represents Christ Himself! When I first saw this I thought it was to make fun of people who are pushing the vax in the name of religion, but it turns out they are dead serious!
STAND FOR AGENCY: DON'T PERSECUTE NON-VAXERS
You can still be against forcing people to get it whether or not you chose to get it. I certainly believe forcing this is against the Nuremberg Code and a serious violation of God given inalienable rights. The pre-mortal war was on the issue of agency, people of good conscience will not be interested in forcing others into this.
I think people who post things like "I'm getting the vax like prophet said because he said so" are practicing a form of religious persecution and will live to regret that attitude. Didn't the savior say to do good works in private?
PROPHET WONT LEAD CHURCH ASTRAY DOCTRINALLY: EXAMPLES
The prophet will never lead the church astray on doctrinal issues, that is true. That's why Brigham died when he started really pushing the incorrect aspects of Adam God teachings (a misunderstanding of Joseph's teachings). But on policy, yes they can be mistaken. Look at a recent example, Meet The Mormons, which was an "inadvertent victory for Satan". Monson was an amazing prophet but that movement was less inspired than it could have been, and that's ok.
FOLLOW LONG TIME REPEATED COUNCIL: EXAMPLES IN HEALTH, DOCTRINE, ETC.
Some in the religious pro-vax hit pieces ironically call for heeding repeated words from prophets. This is right. Consider the 200-year narrative of TRANSLATING the book of Mormon with the URIM & THUMMIM as compared to the new narrative which was hinted at in general conference recently about it being more of a REVELATION with stones in a hat instead. This is another major part of the TEST. It's an example of following truly repeated teachings & counsel rather than current trends.
So when it comes to heeding repeated warnings of prophets which has been more repeated: to take good care of our bodies and turn to God for healing, or to get vaccines? The science of nutrition has come a long way in recent decades (vindicating principles in the word of wisdom), yet we chose to still ignore it in favor of magical pills and shots.
TO BE EXALTED FOLLOW CONSCIENCE, NOT BLINDLY FOLLLOWING ANY PERSON
Why are people writing these hit pieces against religious people who are refusing the shot? Because there are MANY who sense something fishy is going on, and who don't want to be part of the controversial experiment. What these hit pieces always leave out are the many quotes saying that those who are just blind followers are not worthy of the celestial Kingdom.
COMMAND TO FOLLOW THE PROPHET LIKE THE COMMAND TO HONOR PARENTS: SOMETIMES THEY'RE WRONG, LEAVE BEHIND FALSE TRADITIONS OF OUR FATHERS
Remember the commandment to honor your parents? That was given because 9 times out of 10, they're going to give good God-fearing counsel to you. But sometimes, there are false traditions of our fathers which we must leave behind. The command to follow the prophet is similar, he is the steward father of the church and 9/10 gets it right. Either way we take on this issue, it's not going to sink us to hell or exalt us to heaven. Refusal isn't "the high road to apostasy" and acceptance isn't "the mark of the beast" nor is it the "duty of the obedient saints".
CLOSING THOUGHTS: FOCUS ON RIGHTEOUS LIVING, DON'T FEEL A NEED TO LIVE IN THE BAND WAGON
This letter is just my thoughts. God bless you in these trying times. Don't feel discouraged if you choose a different path than I have in this issue. I'm not perfect and could be wrong, but I'm going to preach what I believe to be right. I most highly value my good standing in the church as I know you do. Hopefully this will all pass soon. I think people are making a bigger deal of President Nelsons opinion on this than they need to. I'm more worried about keeping the commandments to love my neighbor as myself, and the other long repeated instructions of this dispensation. We all need to start thinking for ourselves and getting truer to our real religion and less obsessed with band wagon pop culture solutions to life's problems and prophet worship.
ADDITIONAL STUDY: HANNAH STODDARD / JOSEPH SMITH FOUNDATION ARTICLE ON FORGOTTEN PRINCIPLES OF SUSTAINING LEADERS
https://josephsmithfoundation.org/10-largely-forgotten-but-timeless-principles-in-sustaining-leaders/