Pages: News – Science – Family – Missionary – Religion – Apocalypse – Health – Recreation – Government – Education – Language
About: This is a nonprofit resource for studying gospel doctrines, conservative Christian philosophies, & current events. Here you'll find book & lecture summaries, quotes, scriptures, essays expounding scripture, church apologetics, etc. I am a member of The Church of Jesus Christ of Latter-day Saints and while materials here focus on that audience, they're often applicable to a much broader audience.
Contact/Social:
Facebook 
YouTube
Discord
Twitter
Email editor@richardsonstudies.com to join the mailing list.
For a printed/bound version of something here, contact me and I can send you that material at printing cost.
If you have material to contribute or would like to discuss topics addressed here, please contact me.
Nate Richardson, Editor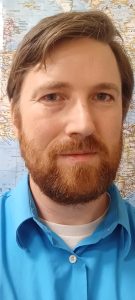 "When we understand the character of God, and know how to come to Him, he begins to unfold the heavens to us, and to tell us all about it. When we are ready to come to him, he is ready to come to us." – Joseph Smith