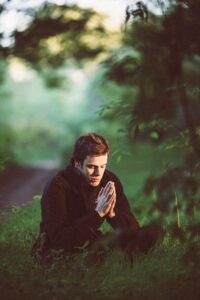 Sections:
-INTRODUCTION
-PROPHET FALLIBILITY
-REVELATION VS OPINION / "BEST PRACTICES"
-GOVERNMENT PRESSURE
-STAND FOR PRINCIPLE
-TEMPLE RECOMMEND STANDARD
-OBEDIENCE OF ABRAHAM & NAAMAN
-1 KINGS 13: FOLLOW GOD 1ST, PROPHETS 2ND
-THE PROPHECIED TEST: WILL WE OBEY GOD OR MAN?
-GETTING REVELATION FOR YOUR STEWARDSHIP…AND BEYOND, IF…
-BE WISE: EXAMPLE OF BRETHREN WHO PLAYED WITH SNAKES IN JOSEPH'S DAY
-THE HIGHER LAW
-PROPHET WONT LEAD CHURCH ASTRAY DOCTRINALLY
-FOLLOW LONG TIME REPEATED COUNCIL
-COMMAND TO FOLLOW THE PROPHET LIKE THE COMMAND TO HONOR PARENTS
-FOCUS ON RIGHTEOUS LIVING, NOT THE BAND WAGON
-ADDITIONAL STUDY
INTRODUCTION:
It's interesting how when a prophet says something popular everybody yells follow the prophet but when the prophet says in scripture to live the positive aspects of the word of wisdom and other pesky instructions, nobody's interested.
It's not blind obedience that we seek.
There are prophecies that in the latter days, there will be some major issues in the church. President Packer said not all persecution of the saints comes from outside the church.
PROPHET FALLIBILITY:
Prophets can speak as prophets and as themselves, and the DOCTRINE of the church is that they are not infallible. To suggest that they are is to put trust in the arm of flesh.
What happened to emphasizing personal revelation, teaching correct principles, and letting members govern themselves on matters? Is the following scripture (with two variants in the Book of Mormon) still valid?
"Thus saith the Lord; Cursed be the man that trusteth in man, and maketh flesh his arm, and whose heart departeth from the Lord." — Jeremiah 17:5
A recent example of prophet folly is meet the Mormon campaign. Nelson said after it that it's an inadvertent victory for Satan when we call ourselves Mormons!!! That aligns with scripture which tells the name we are to use. This should teach us to be wise and not prophet worship by saying people are cut off spiritually if they don't act on every opinion a prophet gives. Did Thomas Monson's incorrect use of the title Mormon sink the church? No.  Are prophets and the directions which they and their counselors officially give infallible? No.
REVELATION VS OPINION / "BEST PRACTICES"
When choosing to follow the Lord or the arm of flesh, we often don't even have a clear voice on the arm of flesh side to follow. So forget that side for a moment and focus on the Lord's side.
Did the prophets words come as a revelation? Did he say if was from the Lord, or just advice, just an idea to follow government leaders' advice as good citizens? The issue is that sometimes the government is wrong. Being a good citizen sometimes means going against the norm.
Did the prophet appeal to science or to God? To government or to God? This is how we know when he is giving advice vs giving revelation.
The prophet Joseph Smith taught that "a prophet is a prophet only when he is acting as such." (i.e. getting and relaying an answer from the Lord.)
May God inspire and direct our prophet in any issue so that he can say "thus saith the Lord", and give us the truth from that source to which we look to him for, the Lord.
Wait and watch in faith for the Lord's hand to be revealed on any issue. This is the process that the Lord has given for us to follow, and we can expect to receive an answer.
If the prophet / First Presidency relies on medical opinions and appeals to science, I feel that it's absolutely appropriate for members to challenge them on this without any reservations.
Science is all about testing, seeing if things hold up with observation and evidence. Unquestioned science ceases to be science. So if we appeal to science, it is out duty to scrutinize it all we can.
If they receive direct revelation from the Lord then this is another story, as the Lord is the ultimate source of all truth.
GOVERNMENT PRESSURE:
President Nelson said to get the holy spirit or we won't survive spiritually.
Some statements could be more about keeping the church out of trouble than anything else.
In Nazi Germany the more corrupt the government became, the more it forced it's influence on the churches.
President Woodruff illustrated with ending plural marriage that when things become extremely tyrannical, sometimes it is God's will to let go of some higher laws temporarily, like a slave must let go of freedom for a season. Granted, if the saints in general were living up to God's standards, he would have protected them and allowed them to continue the higher laws, but when the general body of the saints failed, those who were not failing had to come down with them.
It's our duty to resist tyranny within reason up till the last moment possible, even giving our lives as needed. We understand that when God is with us, no one can be against us. We must be willing to stand alone, and at times, the brethren had to lie about practicing plural marriage. As the scripture said, it is better to follow God than man. Abraham had to lie about Sarah not being his wife. Nephi had to kill Laban despite the instruction of "thou shalt not kill." These are difficult situations which require utmost deliberation and prayer.
The church is a corporation; the corporation of the 1st presidency has to conform to laws; their preaching in conference is the gospel, but the structure entity rules of a US Corporation are bound by laws. The church has paid employees and must comply as an entity to law. The gospel will never force anyone to do anything, Satan is in charge of force.
STAND FOR PRINCIPLE
We must all listen to conscience. If you feel you're doing your very best I don't think you would be kept from any blessing either way.
If you're impressed to do something that's up to you. This said eventually there comes a point where right and wrong are on two opposite sides and we must pick the right option as the test of our souls.
Many issues are not a deciding factor of righteousness particularly for those unaware of what they're doing if they're ignorant for a valid reason.
We need to stand for principle even when it's not popular in the church (a popular example is homeschooling, it used to be well spoken of in the church, these days just about everyone will shun you for it, in or out of the church).
As popular as it is these days, blind obedience is not a doctrine of the kingdom. We all must decide which issues are important for us to take a stand on, but we should not be outspoken criticizers of the church or its leaders. We should not develop animosity against the church for when it sees things differently than we do.
If you feel something is inherently wrong and yet do it just because someone said to, no matter who that person is, that would be an issue.
In "Ender's Game" (by Latter-day Saint author Orson Scott Card), Ender is selected as someone they can rely on based on WHY he did what he did more so than what he did. I'm sure there are better examples of that principle elsewhere, but Card does a pretty good job of it. In the end both the why and the what matter, though this is a point to consider.
TEMPLE RECOMMEND STANDARD
It's still up to us to choose on certain issues, various opinions are still considered in good standing in the church.
If certain counsels are a test for the saints, I think it is a test to see who will follow conscience, and who will follow blindly.
Some bishops have been known to overreach and deny temple recommends to people who have differing opinions on some things. They fail to recognize that a person can sustain the president of the church while having some private opinions which are not mainstream.
OBEDIENCE OF ABRAHAM & NAAMAN
Abraham being told by God to slay his son: notice this was God himself giving direct instruction to his prophet, it wasn't a prophet saying "authorities say we should slay our sons, I therefore highly recommend it."
Naaman being healed by obeying a prophet: notice that prophet didn't say "most authorities suggest you wash in the river 7 times, I urge you to do that." No, it was something completely random so there could be no mistake that the healing was by the power of God, not the wisdom of man.
1 KINGS 13: FOLLOW GOD 1ST, PROPHETS 2ND
One old testament scripture story (1 Kings 13) demonstrates following conscience and being truly tested well. A prophet was told to not eat until a certain time/attainment. On the way, he met another prophet who who said an angel of the Lord told him to invite him to his house and feed him. The prophet who was told by God to fast reasoned that if this messenger from God revealed this to a prophet, it must be the right thing to do. Well he goes and eats at the other prophets house. During the meal, the prophet hosting the meal said he got a revelation from God that the other prophet was told by God to fast until a certain time/destination, and that because that prophet failed to OBEY THE DIRECT REVELATION OF GOD TO HIM, he would perish. He leaves and perishes. So. What is the test? What has God told you to do? Did the prophet who hosted the meal know he was part of the test? Surely he wouldn't have invited the other prophet to eat if he knew it would lead to his demise.
I won't flush this all out, but think about the implications of this scripture. It is incumbent upon to each of us to not follow blindly, but to seek and do the will of God. God may be testing us indeed.
None of this undermines the role of the prophet. Sometimes his hands are tied. Blessings of prophets leading the church are tied to the faithfulness of the members. If the members aren't faithful, they have no promise. That's how ALL of God's promised blessings work!  Alma and others have clearly taught that the less a person/people will listen to God, the less God will reveal, until we have nothing. Fortunately we are in the dispensation prophesied to last into the millennium. Things may get crazy, but we can stay in the church, and things will work out as we do our best therein.
THE PROPHECIED TEST: WILL WE OBEY GOD OR MAN?
Who will be brave enough to stand against the tide when advice comes which doesn't align with good thinking and scripture?
When I hear people say that following a questionable recommendation is the test of valiant faith, I question the foundations of the faith of that person. Is their faith in Christ, or man?
One example is when saints are guilt tripped for choosing to abstain from meats. Don't they know that our most current revelation, the D&C, says that abstaining from meats is God's preferred system, and that meats are just for famine, and best if not used at all?
So what IS the prophesied TEST which Heber C Kimball and others have spoken of?
It has to do with defending Joseph Smith and the Book of Mormon and other eternal Christian truths in a world which is increasingly rejecting them. Rejecting the evolution of species is a big part of that test which many are failing btw.
It has to do with staying in the church even when we disagree with some policies and trends and standing for the right all the time.
Are you aware of the movement within the church education system and church history department to downplay Joseph Smith, to belittle his character and the character of his family, to undermine the inspiration of the Book of Mormon, to undermine the prophetic role of Joseph Smith, to undermine the First Vision as a real event, and other related issues in which progressive scholars taking over these departments are trying to write a "New History" of our church? Standing against this tide is surely a great test, and the faith of many are failing in its wake.
D&C 101:5 about following all Gods servants words as from his mouth was about Joseph Smith. As President Hinckley has taught, Joseph was the great law giver and revelator of this dispensation, and we look to live what he received more so than look for more revelations. The truth has been taught for 200 years now, and we should know our doctrine well enough by now to not be swayed by every wind of opinion.
GETTING REVELATION FOR YOUR STEWARDSHIP…AND BEYOND, IF…
As Moses said, would to God that all were prophets. We aren't the voice for the whole church, but we are capable and expected to receive personal revelation applicable to ourselves and our family. Therefore, I don't tell you what to do but say you must find out your duty, even if it's different than mine.
One common misconception about getting revelation only for your stewardship is as follows: some think we can only know what applies to our family. But not so. God said he will reveal anything and everything to the least of saints as soon as they are ready for it. We can know about world conditions, church doctrine, etc. The constraint is that if we get revelation for something not in our stewardship, we don't preach it as the way. We can suggest ideas, but we should not claim to be receiving revelation FOR the church.
BE WISE: EXAMPLE OF BRETHREN WHO PLAYED WITH SNAKES IN JOSEPH'S DAY
Remember Joseph Smith had some elders who played with a poisonous serpent with bare feet because the new testament promised protection against poisonous serpents? Well they got bit and very sick. Joseph responded to the situation by saying they the promise is true, but we don't need to be foolish about it.
THE HIGHER LAW
It has been taught that to be exalted, one must be able to think for themselves despite what everyone else is doing. This is wise. Yes we have inspired leaders, but this does NOT neutralize our responsibility to be wise and prudent.
You don't be punished for taking a higher road, living a higher law. In fact, like switching to the correct name of the church, it pleases God when you do live higher law.
Look at this easy example: before the pandemic, President Nelson famously said to get your rest and vitamin pills. Those things certainly will improve the health of most Americans and people everywhere. But what if people were already getting their vitamins through natural foods which have more diverse and bioavailable vitamins and phytochemicals that the pills ever could? What pharisee would say such a person then needs to take more vitamins just because the prophet said so? Such a person would OBVIOUSLY be looking beyond the mark.
As we see with this case, the prophet will speak for what most people need. If the people know addition, he will urge them to go learn multiplication. But if you already know multiplication, you should focus your efforts on calculus. This said, some things are eternal like charity – everyone can always work on charity.
PROPHET WONT LEAD CHURCH ASTRAY DOCTRINALLY
The prophet will never lead the church astray on doctrinal issues, that is true. That's why Brigham died when he started really pushing the incorrect aspects of Adam God teachings (a misunderstanding of Joseph's teachings, Brigham was mostly correct, but a few serious errors mixed in that had to be stopped, and that's ok).
But on policy, yes they can be mistaken. And that's ok.
Look at a recent example, Meet The Mormons, which focused on calling ourselves Mormons, was the next prophet identified as an "inadvertent victory for Satan" as it is inferior to using the correct name of the church. President. Monson was an amazing prophet but that movement was less inspired than it could have been, and that's ok.
FOLLOW LONG TIME REPEATED COUNCIL
Some in the religious pro-vax hit pieces ironically call for heeding repeated words from prophets. This is right. Consider the 200-year narrative of TRANSLATING the book of Mormon with the URIM & THUMMIM as compared to the new narrative which was hinted at in general conference recently about it being more of a REVELATION with stones in a hat instead. This is another major part of the TEST. It's an example of following truly repeated teachings & counsel rather than current trends.
Some scoff when church leaders speak against evolution, saying it is the error of the prophet. But look at this teaching – it has been taught in the church from the beginning, it has been taught by MANY prophets, over MANY years. Evolution is in fact anti-Christ, and those who push for it will regret it, they are actively pushing against the word of the Lord.
When it comes to health, the repeated counsel is to take care of our bodies proactively with nutrition rest and exercise. Yes we also believe in using modern medicine IF we are aware and able to discern when such becomes politicized and neutralized in its effectiveness. Magic quick fixes have NEVER been God's plan for health.
COMMAND TO FOLLOW THE PROPHET LIKE THE COMMAND TO HONOR PARENTS
Remember the commandment to honor your parents? That was given because 99 times out of 100, they're going to give good God-fearing counsel to you. But sometimes, there are false traditions of our fathers which we must leave behind. The command to follow the prophet is similar, he is the steward father of the church and 9/10 gets it right.
Its not always the right thing to obey a parent if the parent's counsel is corrupt. For example: if a parent says its ok to have premarital sex, they're just plain wrong, and no, you won't be blessed for premarital sex just because your parents said its ok. Premarital sex violates eternal laws of nature and can NEVER bring a fullness of joy like God's laws can. There is NO situation in which it is the will of God for you to have unlawful sexual relations. This demonstrates the eternal law that outside of God's law, there is no promise, life, or joy.
Either way we take on an issue, it's not going to sink us to hell or exalt us to heaven. It's the character traits we are learning that will lead us down the path of sin or up the road of righteousness. So lets be careful that we don't get on the high hog of calling people as being on "the high road to apostasy". I'm not saying we shouldn't judge, to remove judgement is to remove mercy. I'm saying lets remove premature and unwise judgment.
Well has it been said that to honor a parent who is in the wrong, we must do the right regardless. These principles could apply to following counsel of church leaders as well.
FOCUS ON RIGHTEOUS LIVING, NOT THE BAND WAGON
I'm more worried about keeping the commandments to love my neighbor as myself, and the other long repeated instructions of this dispensation than I am concerned about passing issues of the day. We all need to start thinking for ourselves and getting truer to our real religion and less obsessed with band wagon pop culture solutions to life's problems. We can't shift all our thinking to a prophet or anyone else.
ADDITIONAL STUDY:
HANNAH STODDARD / JOSEPH SMITH FOUNDATION ARTICLE ON FORGOTTEN PRINCIPLES OF SUSTAINING LEADERS
https://josephsmithfoundation.org/10-largely-forgotten-but-timeless-principles-in-sustaining-leaders/